About Us
Our company's full name is Shenzhen Hua Kai Inspection & Certification Co., Ltd. (Short in HIC).Our company is an independent, fair and professional third party certification body, and also is approved by the China National Certification Accreditation Surveillance Management Committee (CNCA), the approval No. is CNCA-R-2016-246.In March 30, 2017, our company is approved by the China Certification and Accreditation Association and join in the China Certification and Accreditation Association, Membership number is C01519. In November 20, 2017, our company is approved by the China National Accreditation Service for Conformity Assessment at, the Approved registration number is CNAS C194-M. In December 5, 2017, our company is approved by the Party Work Committee of Luohu District Gui Yuan Street, and set up party branch of Shenzhen Hua Kai Inspection & Certification Co., Ltd.. From audit to certification, from validation to detection, from training to management, from technical consultation to innovative solutions, from the promotion of brand value to the strengthening of the party's Construction, HIC long term devote to help clients cope with increasing challenges in terms of quality, health, safety, environment, food safety, anti-bribery, resources, and sustainable development, actively play a lead role in party organization, continue to contribute to the development of enterprises and society.
We believe: HIC's senior expert team will provide professional and personalized business solutions for you, it's more faster, simpler and effctive! Follow the international standards constantly, rapid access to statute approval, indepth understanding of local regulations, culture, and market conditions, HIC will make your career more dynamic, brand and valuable in the world.
Around supply chain management, ensure the consistency of supply chain quality, reduce the risk of environment, health and safety, and reduce the risk of supply chain, HIC will make your supply chain more secure and reliable. Optimize internal management, process, and improve human resource ability, HIC will make improve your performance through management, and achieve a sustainable development at last.
As a trustworthy partner, the value of HIC is not only reflected in the provision of product testing and certification services, help customers improve management, efficiency, and reduce risk in the links of supply chain, production and logistics, sales and etc., more devoted to the concept of sustainable development, actively practise and advocate the coordinated development of environment, society and economy.
Basing on the good prestige, HIC will continue insisting the stability, the development and innovation, strict compliance with relevant regulations of the certification industry, in line with the core concept of "people-oriented, honesty and innovation, service leading, pursuit of limitless" management enterprise. Practice the core values of "transfer trust and service development", and providing more comprehensive and better service for customers.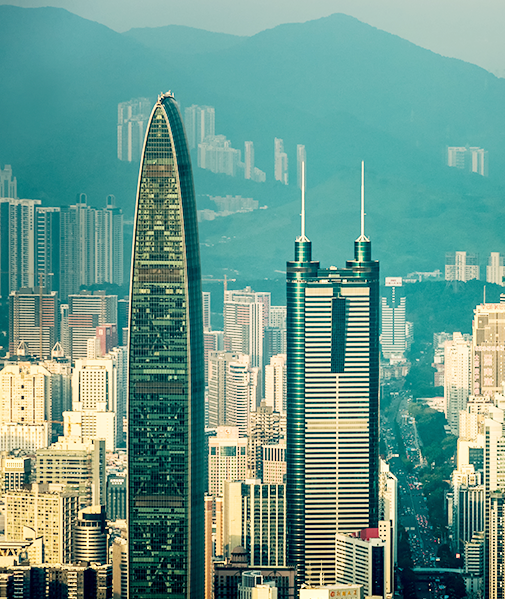 Corporate culture
Company Vision

Customer-oriented

Be fair and honest

Strive to become a first-class comprehensive certification service agency

Core Values

Transfer of trust

Service development,

Business Philosophy

People-oriented

Integrity innovation

Service lead

Pursuit limitless

Quality Policy

Justice Good faith

High quality Efficiency